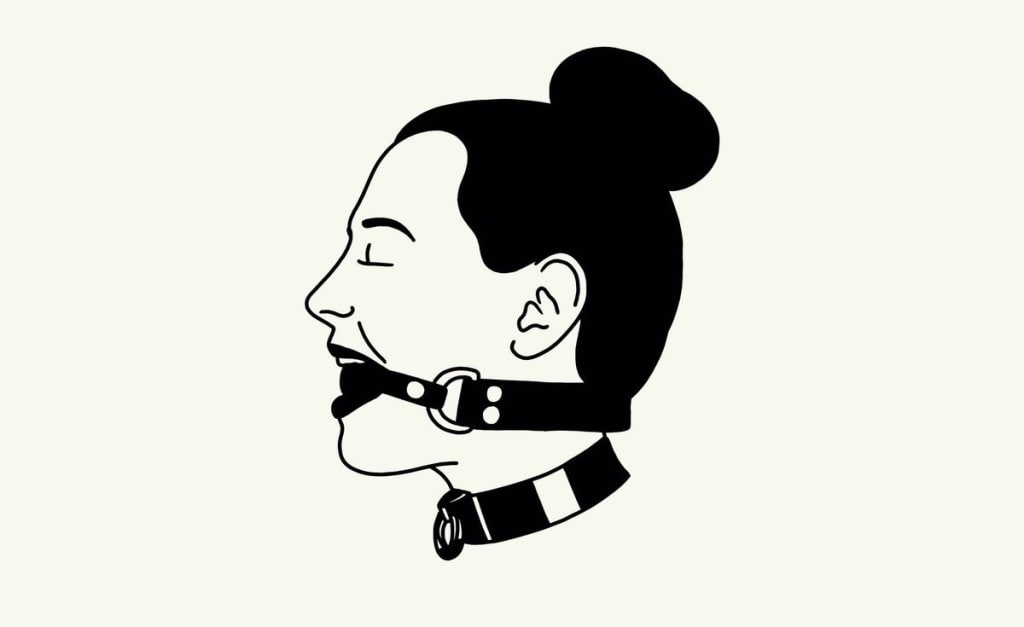 BDSM – What is it?
BDSM stands for Bondage, Discipline, Sadism and Masochism. BDSM is an umbrella term for any kinky play that involves a consensual power exchange.
The larger the kink community gets, the more it must spread awareness of safe practice – especially in the BDSM community. The BDSM community is all about trust, your partner respecting your limits and of course pleasure and pain.
Therefore, doing my bit in spreading awareness, this article will cover – safe choking, spanking, aftercare, and safe words.
Through common misconception, being a submissive (sub) is not to be feared. Yes you are vulnerable, that's the whole point of it, but when it comes down to it – the submissive is more in control of the whole situation than the dominant (dom) is.
Pretty much everything is on the submissive's call. It's now hurting and you want to stop doing that? It stops.
Erotic Asphyxiation : Choke Safe!
The feel of a hand caressing your neck and then having it pinning you down with pressure applied can be incredibly tantalizing for some people. Or even choking yourself out – whatever you're in to! However, not many things come without complications…
When being with new partners who haven't explored the BDSM avenue, choking can sometimes be a bit of a … problem. Tip Number One – Squeeze from the sides, and do not, I repeat, DO NOT squeeze on to the throat and crush your partners windpipe!
Tip Number Two – if they pass out, don't panic! They're not dead, just to try NOT to continue choking them or else then you might have a murder on your hands.
The reason for choking being a turn on is because the oxygen to your brain is getting restricted, making you go lightheaded. However, when the pressure is lifted the blood and oxygen begin to flow again due to a release of hormones and endorphins such as serotonin and dopamine. Which creates a sort of high.
According to Healthline.com, in the immediate aftermath of choking your body confuses the rush of endorphins and hormones as a positive, pleasurable thing. When actually the hormones were caused by your body's protective reaction.
Instead of feeling as though warning signals are being sent to your brain and body because you're in 'danger', it conflicts the feeling with pleasure. Which is why some people enjoy it so much – both men and women.
TIP : A bag over the head can also enhance the sensation received through being choked.
So… Choke safe!
Spanking and Aftercare
Spanking can be pleasurable for many reasons, powerplay, roleplay, or the pleasure derived from a touch of pain. However if you're planning on incorporating this newly into your sex life, discover your limits and find your feet before you dive in to the deep end.
Start off with a hand, then maybe move forward to a crop, and experiment from their onwards, onto paddles, floggers, whips etc…
A big part of safe practice is aftercare which is heavily focused on within the BDSM community – due to the nature of the kink. It is always good to check on your partners mental and physical well being after engaging in some power exchange kink scene.
A certified sex coach and sexologist Gigi Engle says in an article for Mens Health that, "Aftercare is great in all sexual experiences because it takes a person's emotional well-being into consideration."
Aftercare isn't just emotional support, but physical too. Tend to your partner's bruises, rub some cream on them and give them a massage etc…
However, it is imperative that after a BDSM scene you talk about what happened and that you were ok with what went on, and that emotionally you're comforted. That is a key part of BDSM aftercare and BDSM as a whole. Fully consensual sex.
Safe Words. What are They? How Do I Use Them?
First off – Know your limits!
To help you do this, safe words exist. Now a safe word can be anything, as long as both you and your partner know that it is your safe word. It ensures safe roleplay and that you're both on the same page.
For example, your partner could be trying to tease you by telling you to STOP – and with a safe word, you know it's safe for you to carry on kinking until the mutually agreed safe word is said.
It's important to know both your own and your partners limits in the bedroom, we don't want anyone taking more than they're prepared to handle. Safe words aren't necessarily for everyone as some people might have a trustworthy partner who's respectful towards their limits.
For instance, a safe word may not necessarily be needed because a simple, change of character can call it off in some instances.
However, if you're new to the whole BDSM scene , or if you're having sex with a new partner – then a safe word is definitely a good option. A safe word just lets your partner know that you want to stop whatever it is that you're doing – it can literally be ANYTHING.
Stay Kinky and Stay Safe!
Get Involved
If you would like to share one of your sex stories that you deem to be 'embarrassing' or 'cringey' or even if you have any questions, send them over to shithappenstothebestofus@gmail.com and let's change that! Shit Happens is a completely #JudgementFreeZone and I need YOUR stories!