No book is more famous for sex than the Kama Sutra. An Indian homage to a guru of great sex. The actual term 'Kama Sutra' translates to 'Teachings on Desire' which is rather fitting. Only a small amount of the ancient Sanskrit text actually delves into sex ― much of it is instructions are on holistic living.
Although after 2,000 years, the book is slightly outdated. With regards to homosexual sex, it does pop up in the text but for the most part, it is for the heterosexual reader.
When people hear the words 'Kama Sutra' they presume in order to participate in any of the sex moves that you have to be some sort of Olympic gymnast. That is not true. The Kama Sutra can be applied to both straight and gay sex.
If you would be interested in reading a more modern version of the Kama Sutra that includes gay couples, straight couples and threesomes – give Minisutra a read. Minisutra is a book of creative illustrations to represent all types of people doing it in different ways.
Splitting Bamboo/ The Splitter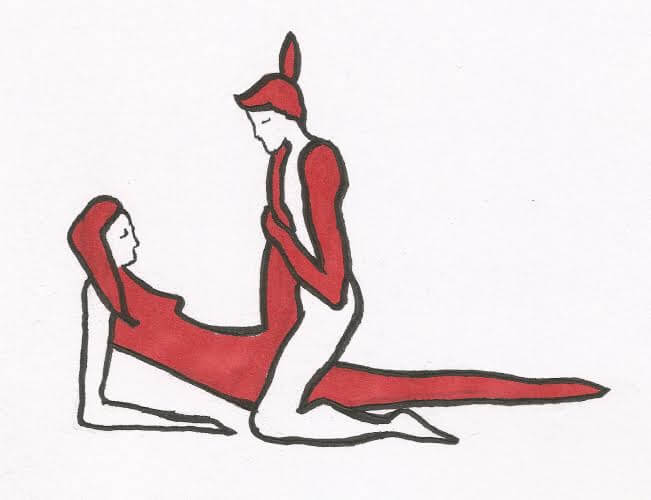 You've probably done this sex move without even realising. Don't be scared by the name. According to GQ Magazine this is one of the few Kama Sutra positions worth bothering with. The bottom lies on their back with one leg over the other person's shoulder as they penetrate.
The Anvil (Jrimbhitaka)
The Anvil position is an advanced rendition of the 'Missionary Position'. The Anvil is also known as 'Jrimbhitaka' which stands for 'Gaping' according to refinery29.com? Yes, gaping. Maybe because it stretches the holes more? This position is where one person lies on their back with their legs over their partners shoulders.
Reverse Cowgirl (Virsha)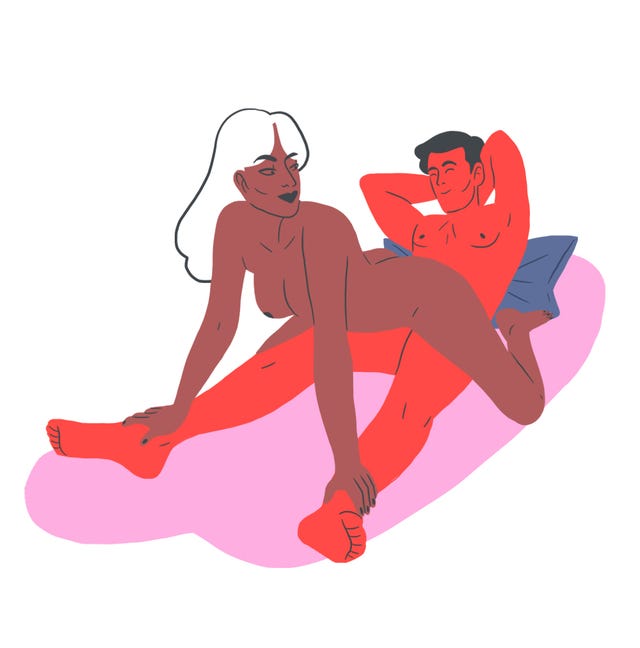 Reverse Cowgirl or otherwise known as 'Virsha' is a well known sex move, but this rendition has a little twist. Have the penetrator lie on their back with a pillow underneath so they're sat up slightly, and not lying completely flat. Use the bed or their ankles as a base, and ride. According to Cosmopolitan this rendition of the famous 'Reverse Cowgirl' is called 'Reverse Cowdog.'
Lazy Dog
Similar to Doggystyle, but Lazy Dog revolves around the woman lying flat on her stomach rather than on all fours. Perfect if you're feeling a bit complacent, but still horny. Some good angles can also be achieved in this move.
Bandoleer (Piditaka)
The Bandoleer, or otherwise known as 'Piditaka' is a move quite similar to The Anvil, except the person on their back places their feet on their partners chest. The partner should have their knees either side of the other person's hips whilst they penetrate.
The Anvil is a good transition from the Bandoleer. As too long in the Bandoleer going at a fast pace can be pretty intense.
Binding Spoon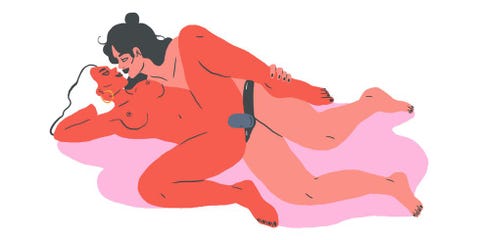 The Binding Spoon is a transition move from The Spoon, being penetrated on your side and then moving onto your back, opening your legs. To achieve extra pleasure you can reach over and play with your partners clitoris/penis.
Get Involved
If you would like to share one of your sex stories that you deem to be 'embarrassing' or 'cringey' or even if you have any questions, send them over to shithappenstothebestofus@gmail.com and let's change that! Shit Happens is a completely #JudgementFreeZone and I need YOUR stories!