Oral sex… Where do I begin? Oral sex is using your mouth and tongue to stimulate your partner's genitals or anus. Like all sex, different people enjoy different things. 'Going down', 'rimming' and 'blow jobs' are some of the many ways of describing oral sex.
Many people do enjoy oral sex as part of their sex life, but it is a very personal thing and not everybody likes it or chooses to do it. There are a whole variety of ways to lick, suck and stimulate someone. You may decide not to have oral sex at all, or you may enjoy experimenting with your partner to find out what gives you both pleasure.
It is important to talk to your partner so you can understand what you both enjoy and what you would prefer to avoid. It can take a while to work out what makes someone feel good. The best thing to do is to keep communicating with your partner. Ask them to tell you what feels nice and let them know when you are enjoying something.
Some women don't like the taste of cum, which is fine – use a condom to give the blowjob or let him finish elsewhere. Likewise, if a man isn't a big fan of giving head to a woman there's plenty of flavoured lubes you can use and even a dental dam (explained further down in the article).
Below I'm going to expand on both male and female oral as well as rimming, how to (potentially) stimulate your partner more, fun oral sex facts, how to keep it safe, and the nitty gritty.
Fun Facts About Oral Sex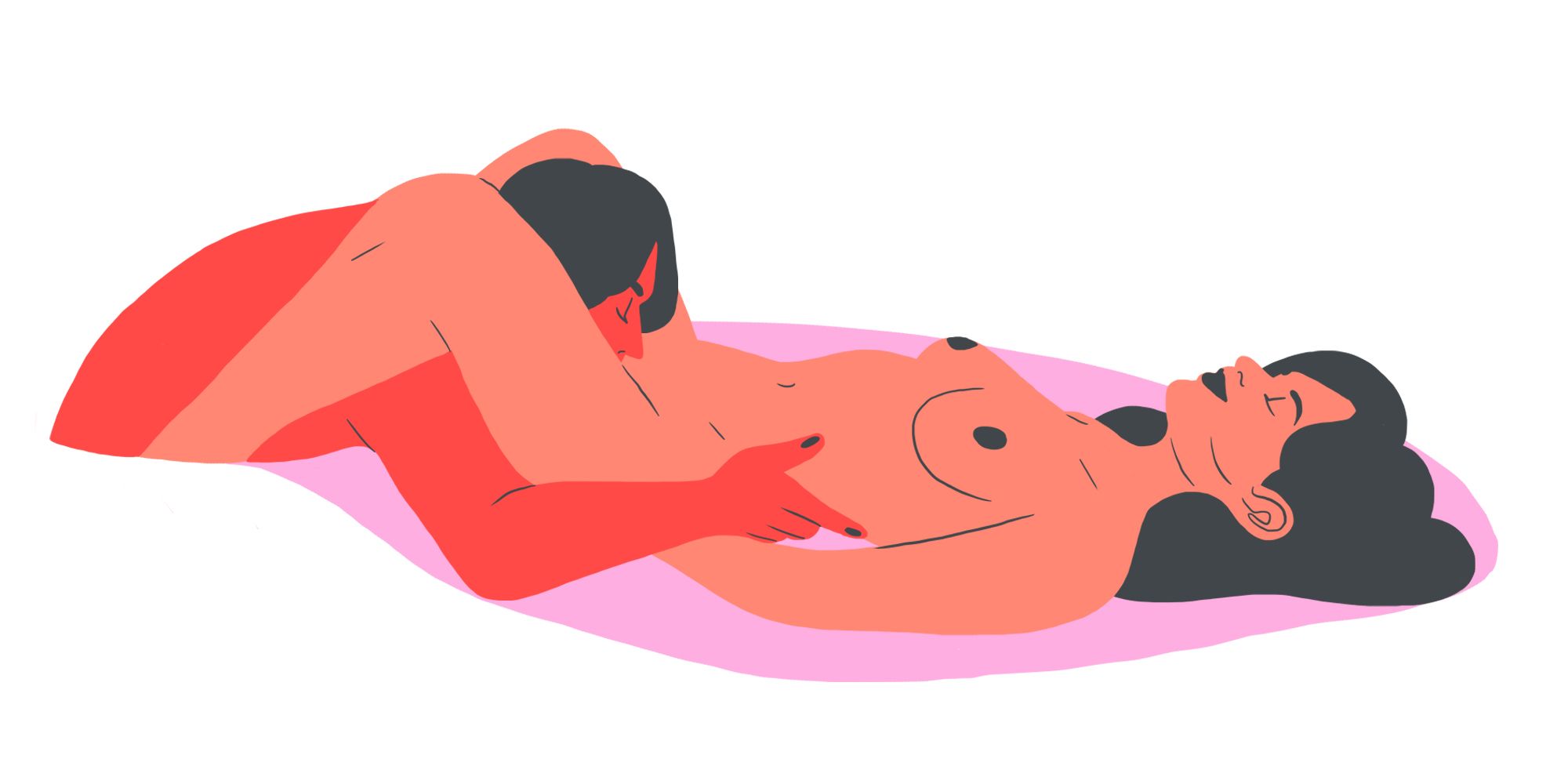 SWALLOWING CUM HELPS CURE DEPRESSION!
"Some studies have suggested that exposure to semen offers strange health benefits—like a reduced likelihood of preeclampsia or depression."
Semen is best known for what's not absorbed by the vagina, sperm, which swim through it on their way into the fallopian tubes where fertilization takes place. According to Psychology Today, "Sperm comprises only about 3 percent of semen. The rest is seminal fluid: mostly water, plus about 50 compounds: sugar (to nourish sperm), immuno-suppressants (to keep women's immune systems from destroying sperm), and oddly, two female sex hormones, and many mood-elevating compounds: endorphins, estrone, prolactin, oxytocin, thyrotropin-releasing hormone, and serotonin."
In a comparison between women who 'always', 'usually, or 'never'' used condoms, those who were exposed to semen, showed significantly better mood—fewer depressive symptoms, and fewer bouts of depression. However, compared to women who had no intercourse at all, the semen-exposed women showed more elevated mood and less depression. So it appears quite possible that the antidepressants in semen might have a real mood-elevating effect
Speaking of cum, you know whose genital juice tastes like cookies and cream? No one's! We all have a taste down there, and some people may be self-conscious. However, as long as you're healthy and on top of your hygiene, you should taste fine. On the other hand, according to Health.com, if you'd like to sweeten your sauce, try eating: pineapple, papaya, nutmeg, cinnamon, or celery!
Can pineapple make you taste nicer? Though there are no scientific studies that prove this yet, Koushik Shaw, MD, of the Austin Urology Institute in Texas, also previously told Health.com that eating foods with higher sugar content, like fruit, could possibly make bodily fluids taste a little sweeter. But that effect wouldn't be noticeable right away—especially not in men, since "prostate fluid in ejaculate can be made weeks or months before," he said.
In a 2016 study in the Canadian Journal of Human Sexuality, approximately 900 heterosexual college students took part. They found out that, slightly more women than men (59% as opposed to 52%) reported giving oral sex to their partner. Unsurprisingly, more men than women (63% versus 44%) reported receiving oral sex. Men were also less likely to reciprocate after women went down on them, breaking a major rule of sexual etiquette: 26% of women and only 10% of men reported giving oral sex but not receiving it.
How to Practice Safe Oral Sex
You should avoid oral sex if either of you has sores or cuts around your mouth, genitals or anus, or a bleeding or infection in your throat or mouth.
The best barrier method you can use when giving oral to someone with a vagina is a dental dam. This is a thin latex barrier that you place over the vulva. You can order dental dams online or use a condom to create an alternative. According to Health.com, "The key to making oral sex safe is to avoid mouth-to-genital contact and the transmission of any bodily fluids. Condoms, including flavoured varieties, can be used to perform oral sex on men. For going down on women, thin sheets of latex called dental dams can be purchased online or in sex-toy stores."
If you don't have a dental dam, use a DIY option. Plastic wrap can also do the trick, says Dr. Rosser. "You can even cut a condom open lengthwise and use that if you need to," she adds.
Male Oral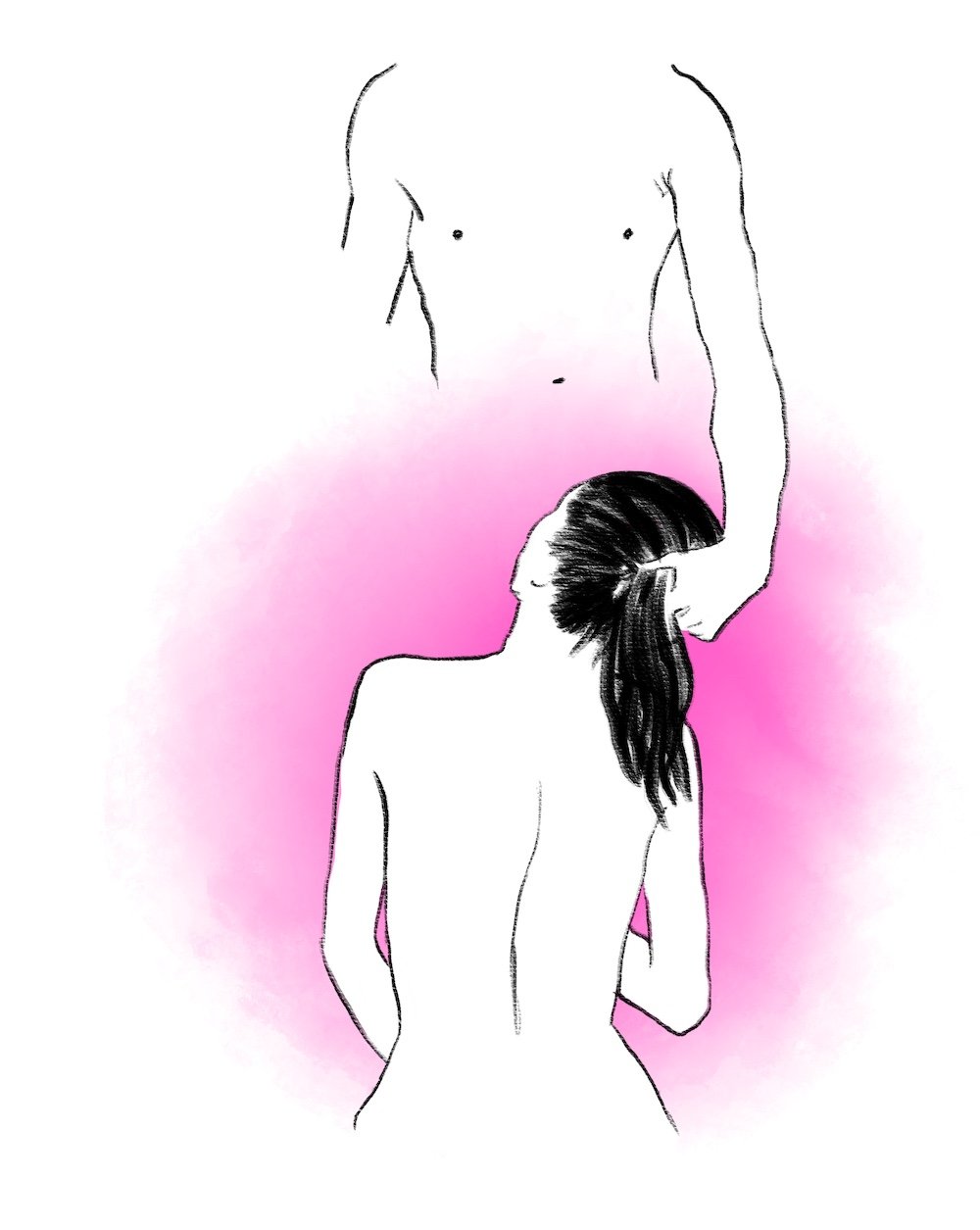 He doesn't need to ejaculate for a blowjob to be enjoyable. Many guys don't actually want going down to be the main event. According to a Cosmo poll, 54 percent of men like oral action as foreplay alone.
A man's penis is highly sensitive, so be gentle at first and slowly work up to a faster pace. You can try different tongue, mouth and head movements to see what works best, but never use your teeth. When you give a man oral sex you can stop at any time and it's up to you to decide if you want to let him ejaculate (or cum) in your mouth. Of course, if he's wearing a condom this isn't an issue, and it means you will both be protected against sexually transmitted infections (STIs).
Without trying internal prostate play via fingering or toys, did you know you can also stimulate a guy's prostate externally? Cara Kovacs, a NYC-based sex coach, suggests stimulating your guy's perineum (located between his anus and balls) by gently massaging him while going down on him.
Giving oral sex to men can be switched up in a lot of ways. Blow jobs aren't just sucking dick. Spit, use your tongue, lick it, use the balls, and even use their ass if they like it (and you're into it too). Get creative. Use your hands too, this will allow you to control how much of the penis goes into your mouth/throat and gives you more control whilst performing the act. Sex is better when wet and slippery.
Female Oral
Being stimulated in multiple areas will help a woman reach climax more quickly. So while your partner's tongue is at work, have them play with your nipples at the same time. When playing with nipples, in the beginning your partner should be soft and as you get closer to climax they can squeeze (if you're into that). Cunnilingus is often associated with licking, which is well and good, but suction on your clitoris can also be extremely feel-good. But be gentle. There are over 8000 nerve endings there after all!
When giving a female oral, gently part the outer lips of the vagina and look for the vaginal opening, and the clitoris just above it. In order to heighten the experience, see what you're dealing with! By spreading the labia during cunnilingus, this way, your partner has the space to approach the clitoris from all angles and sides. In addition to this, Cosmopolitan recommends that you get your partner familiar with the KIVIN METHOD –
"Instead of having your partner approach your clit in the north end of their oral compass, have them lie perpendicularly, so your clit is now located in the east or west positions. This way, they can lick your clit from the new north to south, aka side-to-side, for what some say is a truly game-changing oral experience."
Rimming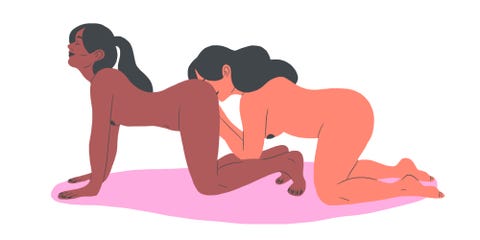 Performing oral sex on your partner's anus (also known as rimming) can be part of any sexual relationship, whether gay, bisexual or straight. Avert recommends that "Before you begin, your partner may like it if you gently kiss and touch the area around the anus including the perineum (the area of skin between the genitals and the anus). You can then focus on the anus, circling your tongue around the outer area and finally inserting your tongue. Remember to listen to your partner and do what they enjoy, whether that's licking, sucking or gently probing."
Communication is key – during both – relationships and sex, so always figure out what you both enjoy, and listen to your partner. Avert also states that,
"If you are giving oral sex to a woman, don't move from the anus to the vagina as this can transfer bacteria and cause infection. However, other STIs can easily be passed on during oral sex, in particular herpes, gonorrhoea and syphilis. Certain infections and viruses that are found in faeces (poo) can be passed on through oral–anal sex, this includes hepatitis A and E.coli."
Extra Tips!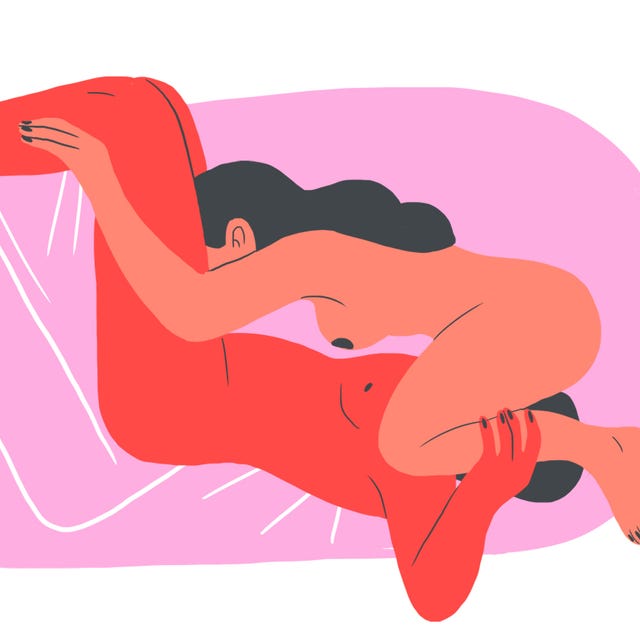 One of the hottest things to happen to me is have a guy cum solely off giving me oral sex. He didn't touch himself once, nor did I touch him anywhere. Showing your partner you're enjoying pleasuring them is a huge turn-on in itself, so don't be afraid to show or tell them just how much you're turned on.
Telling your partner they taste good, regardless of which gender you're performing oral on will be a guaranteed turn-on, so get vocal! If they taste good, tell them! On the topic of being vocal, narrate what you're doing/ planning on doing/ want to do to do to your partner, you'll be surprised how much more you can arouse someone by just being that little bit more vocal.
Cosmopolitan have written an article on 35 ways to up your oral sex game (even more). They advise using sex toys during oral play, lube, sucking the clit, communicating your needs verbally with your partner, and many more tips. One of the tips being keeping undies on during oral / foreplay as it can be incredibly tantalizing for both sexes, the ultimate tease.
Also, with a little determination and imagination, you can turn pretty much any penetrative sex position into an oral sex position. Just like with intercourse, experimenting with new positions may crank up your chances of orgasm. Try out new positions when engaging in oral play, figure out what you like!