TRIGGER WARNING// Sexual Assault
I feel sick at the thought of posting this article. This topic is quite a sensitive topic for me, and below I will go into detail of my own experiences. I've decided to write this article because the amount of times the date rape drug gets used and how often people get away with it is partly down to miseducation. After watching Michaela Coels 'I May Destroy You' series on BBC it highlighted to me just how passive rape and sexual assault is in life, for both men and women – so I wanted to speak out about one of my own experiences.
What is the Date Rape Drug?
According to WebMD , "Date-rape drugs are substances that make it easier for someone to rape or sexually assault another person. They include alcohol and some medications. The person who's attacked might become confused, have trouble defending themselves, or not be able to remember what happened later. "Date rape" doesn't always happen on a date. An attacker could be someone you just met or someone you've known for a while."
An attacker can use several kinds of drugs or medications to overpower someone else or cause them to forget an incident. The most common date-rape drugs are: GHB (gamma-hydroxybutyric acid) also referred to as 'liquid ecstasy', rohypnol, and ketamine. Alcohol enhances the effects of these drugs. None of these drugs have a smell or taste, making them unidentifiable as such when you're drinking. However, apparently rohypnol used to come as a white tablet that didn't have a smell or taste, but drug companies now make it as a light green pill with a blue core. If someone puts it in a clear drink, the liquid turns blue. However, some generic pills may not have the blue dye and your drink may not be a clear liquid – so we aren't 100% safe yet.
My Story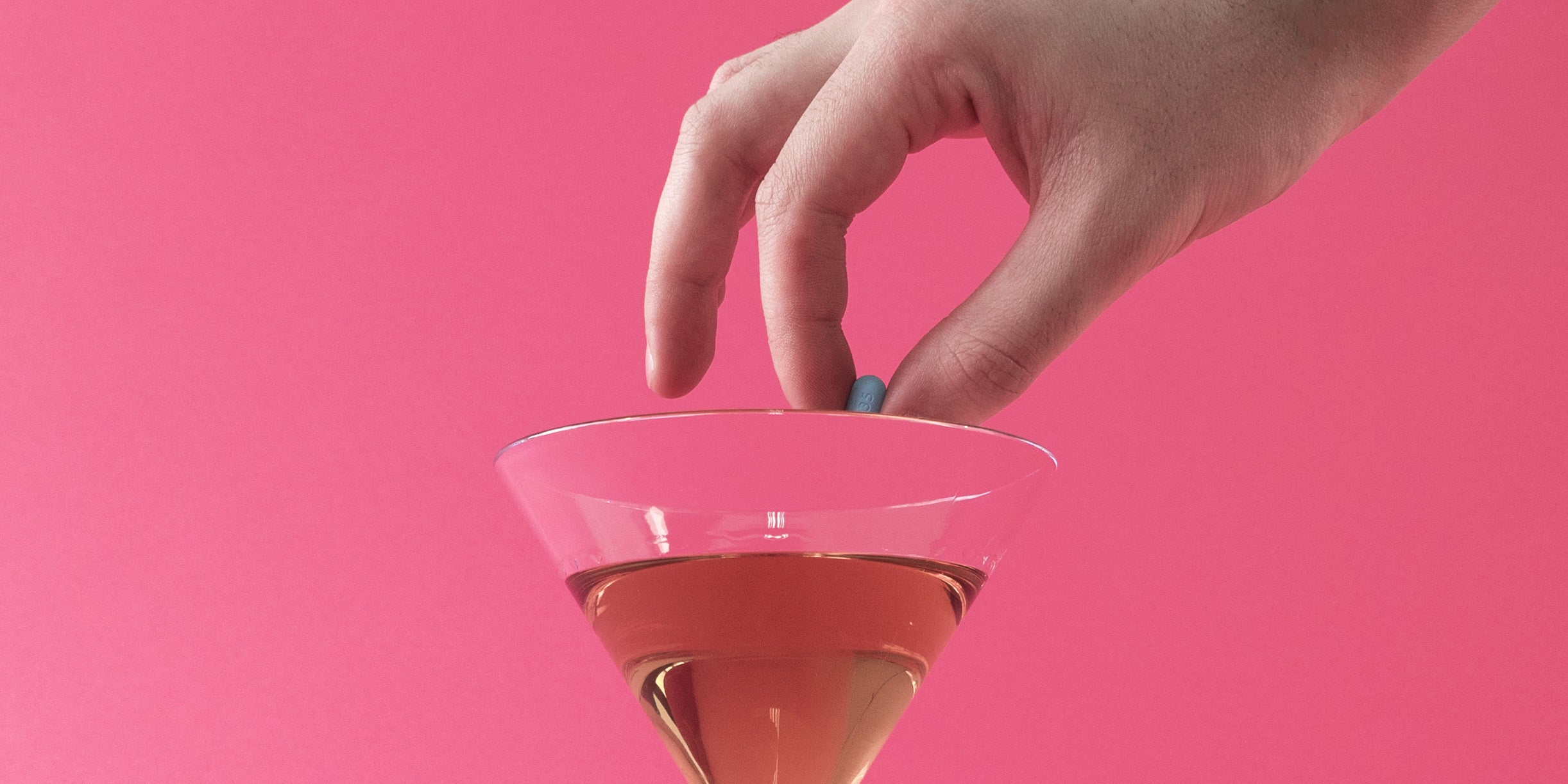 I'm sure we all know someone that has fallen victim to the date rape drug, be that yourself or someone else. I've encountered and experienced this twice myself, and it's horrendous. You lose full control of any speech, and of your body. You can't move at all, it's like you're completely paralysed but your brain is working. You're still there, but you're not. There's one encounter where I was out drinking with my friends and I was certain I got drugged, although it only occurred to me a few days after when I told a family member about my experience and they pointed out " that doesn't sound like drink, that sounds like someone put something in your drink". I went from being happily drunk to losing my vision, being sick for around thirty minutes until my friend found me, and then I couldn't hold myself up or talk. She thought I was just drunk – everyone did – and that's what makes these drugs so dangerous.
My second experience I'm not 100% sure, but the situation wasn't consensual either way. I went out on a date, I had a few drinks – but I can handle my alcohol. The bars were closing, so I agreed to have a drink back at his hotel room but made it clear I would have to leave after the one drink because I had somewhere I needed to be in the morning. He kept telling me to drink my drink because I was chatting loads and I thought nothing of it. Then all of a sudden I've blacked out and he's having sex with me? I'm not going into further detail but when I left – again – not until weeks later did I realise what had happened until someone said "that doesn't sound right, are you… ok?" I shan't go into any further detail.
I left the hotel room immediately afterwards and got into a taxi, freaked out by what had just happened, and then I just tried not to think about it. I could barely get up the stairs when I got home, I missed my alarm the next morning and the next day I felt exactly the same as I did the first time I got spiked. I had a huge hangover and felt completely out of sorts the next morning. Whether I got drugged with the same thing both times, is debatable – but that's besides the point.
The date rape drug isn't just used to rape people, some sick people in the world will do it simply for a laugh. The first time it happened to me I was just out drinking with my friend in the pubs, no men involved, so how my drink got drugged – I don't know when, or where it happened – I just remember losing all sense of consciousness. When I was at the bar an old friend started chatting to me and my vision just went and I was asking "sorry, but who are you?" then they told me and I just remember feeling really confused and trying to get to the toilet ASAP to be sick, whilst I still could.
In the first instance I count myself lucky because I was with a friend and out in public, so I managed to get home safe without anything happening. The second instance I wasn't so lucky. The date rape drug is incredibly real and is used a lot more than people like to admit. It's not necessarily used by strangers all the time as people like to think, it'll be used on dates, and by those you trust. As my nan always says, "if you ever have to leave your drink – just buy another one – it's worth the cost." But what if the guy you're on a date with is at the bar buying your drink? You shouldn't have to feel on edge and paranoid when you go on a date, or go out drinking just in case someone drugs you – because it shouldn't be happening anyway. If they're going to drug you, they'll find a way to do it. Let's stop blaming the victims and start punishing the perpetrators. The security in bars/ clubs and restaurants should be monitoring the bar area on CCTV anyway, why are they not on alert for suspect behaviour?
Don't Gaslight Yourself!
The date rape drug is horrendous for so many reasons, and the fact that it has so many similar side effects as alcohol (just more enhanced) is one of the scariest things about it, as you question your own tolerance. Did I just drink too much and black out or did someone drug me? You're always trying to justify things NOT happening instead of realising the reality and what actually happened. When you have time to think after the incident you soon realise that you aren't being dramatic, however you still remain in two minds. For example, on my second instance – I didn't want to sleep with this guy, I ALWAYS use condoms and because I'm not on contraceptive I'd never let anyone finish in me. Why did that happen? Not because I was 'drunk' – it was because I blacked out and was incapable of saying no, or even realising what was going on. Have I ever been that drunk? No. Stop gaslighting yourself.
Another one of the worst things about the date rape drug is because it has similar effects to alcohol, you often don't realise until a few days later that you got drugged – so you can't report it, and how are they ever going to find the person that drugged your drink if you were out drinking with friends? The police don't care enough to investigate, so the people that are date raping people are constantly getting away with it. What they decide to do with you after the effects have taken their toll is often the unknown, or remains in a blurred memory but again – by the time you realise – it's too late.
Look out for your friends, and if your 'friend' is someone that drugs people – REPORT THEM! There's some truly despicable human beings on this planet that will do whatever they want regardless of the impact it may have on other people, purely because they know they will get away with it and won't get caught.
What Can I Do to Help a Friend?
An overview of sexual offending in England and Wales revealed that, approximately 85,000 women and 12,000 men (aged 16 – 59) experience rape, attempted rape or sexual assault by penetration in England and Wales alone every year; that's roughly 11 of the most serious sexual offences (of adults alone) every hour. Only around 15% of those who experience sexual violence report to the police, and approximately 90% of those who are raped know the perpetrator prior to the offence.
Therefore, when most sexual assaults take place they don't get reported and it's because of the obscene amount of evidence required after the event has taken place. You can't wash yourself, you can't brush your teeth, or change your clothes, you have to remain feeling dirty so they can take evidence. Evidence which most of the time proves to be 'insufficient'.
Tell me, who is going to go straight to a police station after they've been assaulted to go and not be believed anyway? Date raping needs to be watched and monitored a lot more especially in public places because the people that do it are serial offenders as they know they won't get caught after getting away with it so many times before.
If a friend opens up to you about an incident where they think, or know, they got drugged – don't allow them to gaslight themselves and encourage them to report it as most people won't – I didn't. Listen to your friend and don't use excuses like "maybe you just drank too much" or "you shouldn't have gone back to his hotel room" because trust me – that does not help.
If you feel as though you've been sexually assaulted or raped, contact the National Rape Crisis Helpline: It is open between 12:00-14:30 and 19:00-21:30 every day of the year – call 0808 802 9999.